What Style Sunglasses for Your Face Shape?
Which glasses shapes suit small faces?
Bold Frames

 

– Help draw more attention to your eyes rather than your pointed, preferably thicker on the top of the rim.
Round Sunglasses

 

– Be careful with the round sunglasses. You don't want to look like a giant bug! If you can pull off a pair of round glasses due to your face shape (square or heart-shaped face), make sure that the frames sit on or just below the eyebrow and don't fall too far down the cheekbone.
Wayfarer Sunglasses

 

– Look for 50mm-52mm Wayfarer sunglasses that won't overwhelm your face. If you have a small oval-shaped or oblong face, then this style will suit you well.
Aviator Sunglasses

 

– Small oval-shaped faces or small square faces will look great in a pair of Aviators. Ray-Ban makes a smaller version that will fit your face nicely, which we've included in our list below.
Which glasses shapes suit oval faces?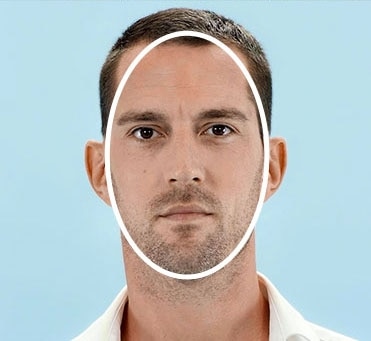 Many different glasses shapes suit oval faces. A face with an oval shape features higher and slightly wider cheekbones that is slightly narrower towards the forehead. This long, rounded face shape allows you to pull off almost any style — especially oversized and wide frames. With an oval face shape, feel free to go bold with a funky color, texture or frame shape. Square, trapezoid, tortoise, and rectangular — the possibilities are endless!
Our only advice is to steer clear of narrow frames and frames with heavy design elements. They might add a bit of unnecessary length to your oval face.
Which glasses shapes suit square faces?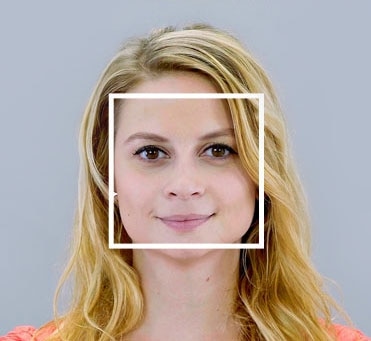 Many different kinds of glasses shapes suit square faces. It's hip to be square! If you have a square-shaped face, many great pairs of eyeglasses can flatter your features. When it comes to proportion, square faces are widest along the jaw and forehead. Due to this shape being defined by a strong jawline, glasses that sit high on the nose add length that flatters this face.
To draw focus to your strongest features, choose a dark and rounded, rather than angular, frame. A round eyeglass frame will soften as well as add contrast to your angular features, making your face stand out. Rimless and semi-rimless frames are a great place to start.
Which glasses suit heart shaped faces?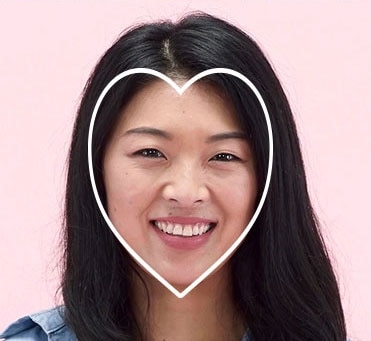 There are many glasses that fit heart-shaped faces. Heart-shaped faces are widest at the forehead with a narrow chin and high cheekbones.
So, to look your best and brightest, find round or oval-shaped eyeglass frames that are thin and lightly colored. Avoid bottom-heavy frames, oversized frames, and frames with a lot of design elements. The goal is to draw attention to the top of the face and add balance to the width of your face. Also, consider frames that are slightly wider than your forehead to add even more beauty and balance to your facial features. If you're looking to soften your angular features, a rimless style is especially flattering.
This is just a guideline so, as always, wear whichever style makes you feel beautiful.
Blessings,